The Artist
About

Matangi

Expressive doe-eyes, a vibrant personality, an imaginative intelligence, dedication that only comes from years of rigorous training, and passion. Matangi's dance narrates stories through elegance and embodies perfection.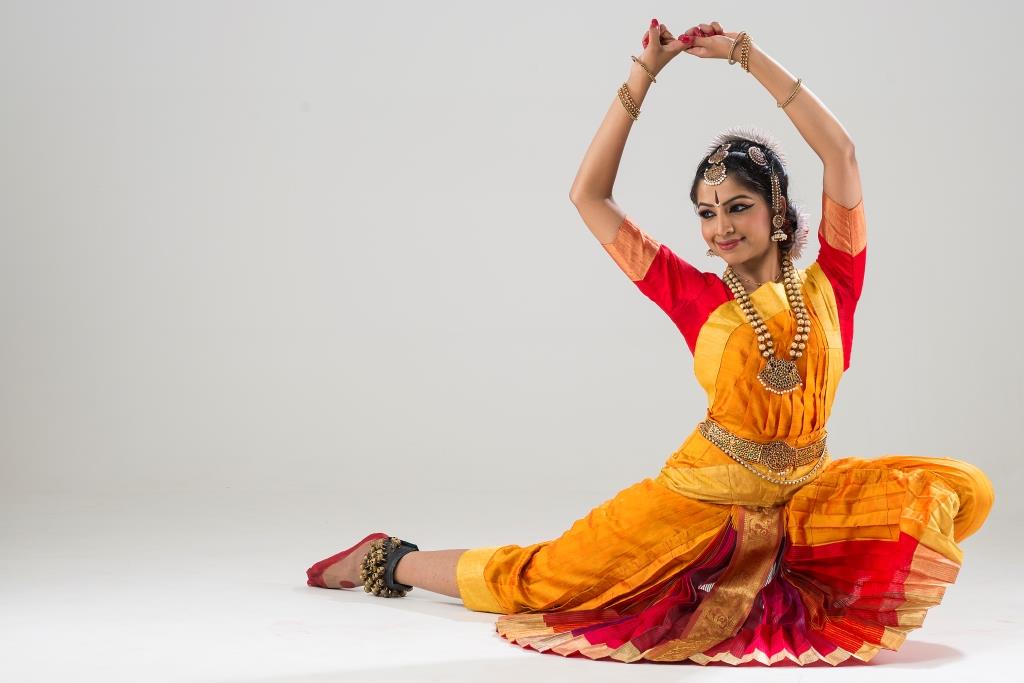 Training years

The dance journey of this illustrious artist commenced at the age of four under the guidance of Nrithya Kala Bharathi Smt. S. Divya Sena at the Kalpakkam Dance School. Post her schooling, she moved to Bangalore in 2006. She continued her artistic endeavor under the tutelage of world renowned gurus, Karnataka Kalashree awardees, Shri. Kiran Subramanyam and Smt. Sandhya Kiran at their institution for dance RASIKA. Her debut performance was in the year 2007 to an audience of over a thousand. Ever since, classical dance has remained her first love.

Since 2012 she is also training in Kathak under eminent Gurus Karnataka Kalashree Smt Nirupama Rajendra and Sri T D Rajendra at Abhinava Dance Company, Bangalore. Her love for the art form also made her start a Bharathanatyam tutoring center in 2013 at HSR Layout in Bangalore where she trains students in this divine art form.

Matangi is also extensively trained in the 108 forms of Karanas (an ancient Indian movement vocabulary) from the Natyashastra, under the tutelage of Smt. Nirupama Rajendra

Matangi first experienced limelight at a tender age of 10 while she was under the guidance of Smt. Divya Sena at Chennai. However it was under Shri. Kiran Subramanyam and Smt. Sandhya Kiran at their institution for dance RASIKA, that Matangi had a chance to fully bloom. That was the beginning of her illustrious career as a performer. She has had excellent exposure in the art field during her college years being the head of the dance team. She has also received several awards from her institute for her performances including 'Outstanding Contribution Award' for dance.

Her first debut solo was in 2007, and ever since Matangi's performances have featured at highly prestigious venues across India, South East Asia, the Middle East and the United States. With over 500 dance performances across to her credit, she has grown with the art, assuming an unbridled passion for creativity and novelty.

Over the recent years, Matangi has been a principal dancer with the Punyah Dance Company and the Raadha Kalpa Dance Company. She has performed extensively with both the troupes in their prime productions.

Today Matangi is one of the most notable new-age performers and a well-known face in the dance world in Bangalore. Matangi intends to continue her love affair with Dance, for many more years to come.

Awards and Accomplishments

The Ministry of Human Resource Development, Government of India recognized the spark of excellence in Matangi and has supported her with scholarships. She is also a recipient of the Scholarship from the prestigious Karnataka Sangeetha Nrithya Academy.

Matangi was the first rank holder in the Karnataka Junior Examination held in 2006 and she yet again aced the Karnataka Senior Examination exam in 2008 with a first rank. She also recently completed her Vidwath Examination in 2015 with a second rank for the state.

Matangi is graded artiste of Doordarshan and she is a two-time winner of the "Tha Kadhi mi tha" dance show, aired on Jaya TV. She was also adjudged the Overall Winner of 'Gopinath DasNyasa' National Level Dance Competition in 2008 and the Winner of 'Kuvempu Habba' the state level dance competition in 2006.

As a well-adored team player and an unassuming leader, Matangi's zeal and contribution to dance was further recognized by way of Award for 'Excellence in Dance' from St. Joseph's College of Commerce in the year 2010.
---